airBaltic Supervisory Board Approves Strategic Sustainability Priorities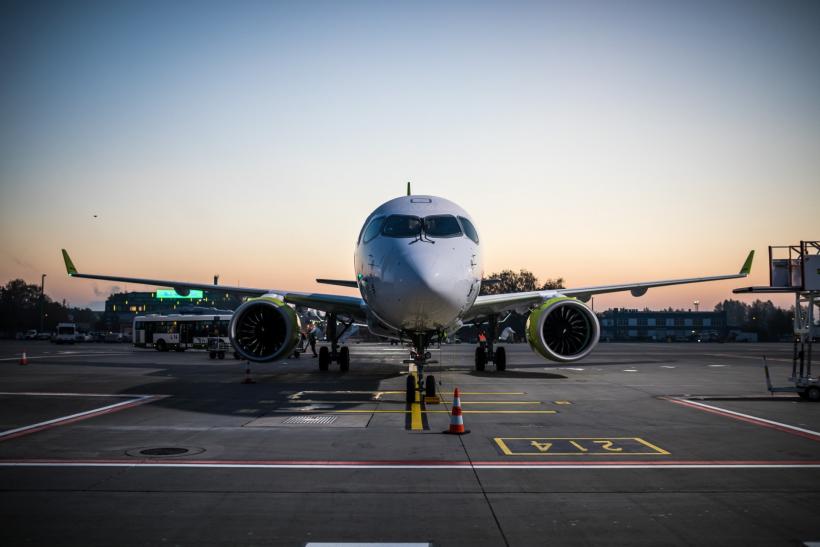 Following commitments of the aviation industry, its professional organizations and the European Union towards comprehensive implementation of sustainability operations and goals, the Supervisory Board of the Latvian airline airBaltic has approved the company's strategic environmental, social and governance sustainability priorities. Among them, a commitment on reaching carbon neutrality by 2050 has been adopted.
Martin Gauss, President and CEO of airBaltic: "Sustainability has always been an integral part of airBaltic business and culture. Undoubtedly, it is not only about clean air, but brings the focus to areas of environment, economics, technologies, corporate governance and social life. Our vision sees the airline becoming a sustainable carrier in the EU aviation market, while maintaining a continuous growth path and innovative improvement of passenger experience, and at the same time – developing the Baltics as one of the key European business centers. Furthermore, our values – We deliver. We care. We grow. – state sustainability at the core of all the ways we work – how we do business and how we interact with people."
Zita Barānova, Head of Sustainability at airBaltic: "Sustainability is never a stand-alone strategy, but something that companies prove with their actions. Many examples at airBaltic reflect that – for instance, choosing the most modern and green aircraft Airbus A220-300, optimizing operations and using sustainable aviation fuel, gradually moving to electric car park, and offsetting CO2 emissions, and many more. Now we are moving a step further – on combining already the existing and future contribution of sustainability actions to become carbon neutral in 2050."
Following on from the above, airBaltic commits to maintain excellency in sustainable social policy, namely, to continue the existing course of maintaining and continuously developing excellent health and safety conditions, fair working and employee rewarding and compensation conditions, fair labor practice, diversity, non-discrimination and inclusion, employee training and development, human right standards and positive impact to local communities through education, professional jobs opportunities and corporate social responsibility activities.
Moreover, airBaltic commits to continue the existing course of sustainable governance of the company, maintaining and continuously developing excellent ethical, compliance and anti-corruption standards, diversity, stakeholder engagement, shareholder rights, open and transparent communication.
Full scope of airBaltic sustainability policy, actions and results can be found, by following the Sustainability and Annual report 2021: https://www.airbaltic.com/sustainability/?lang=en
airBaltic in brief:
airBaltic (Air Baltic Corporation AS) connects the Baltic region with over 70 destinations in Europe, the Middle East, and the CIS. Over the last 27 years airBaltic has developed as a strong, profitable and internationally respected airline, which employs more than 2000 employees. airBaltic is by far the best known international brand of Latvia and responsible for more than 2.5% of the Latvian GDP. airBaltic operates 39 Airbus A220-300 aircraft. airBaltic has received numerous international awards for excellence and innovative services. Skytrax has awarded Latvian airline airBaltic a five–star COVID-19 safety rating and the Best Airline in Eastern Europe in 2022. In addition, airBaltic is one of the Top twenty airlines for COVID-19 compliance by the safety, product, and COVID-19 rating agency Airlineratings.com. In 2018 and 2019 airBaltic received the ATW Airline Industry Achievement Award as the Market Leader of the Year. In addition, in 2019 airBaltic received Sector Leadership Award by Airline Business. airBaltic is a joint stock company that was established in 1995. Its primary shareholder is the Latvian state, which holds 97.96% of the stock, while the rest of the shareholders hold 2.04%.