airBaltic Announces 11 New Routes in Summer 2024 – 7 from Riga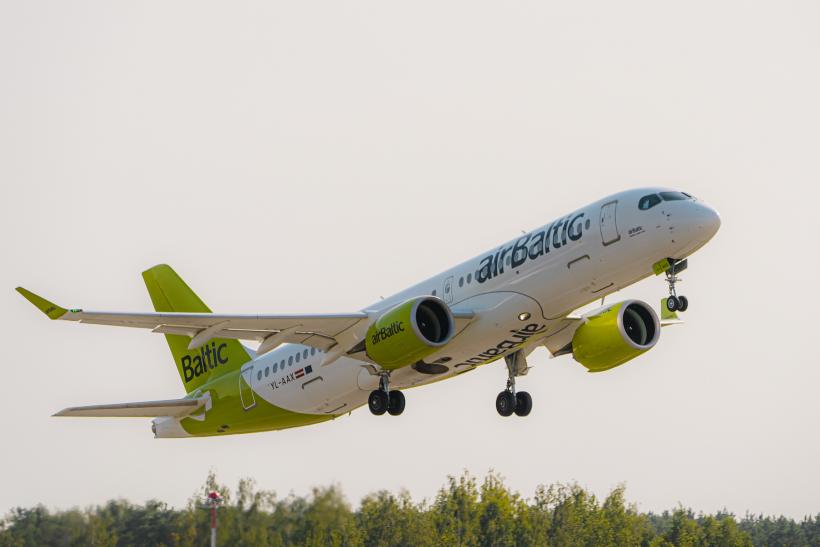 The Latvian airline airBaltic has published its flight schedule for the upcoming summer season next year. The airline plans to launch a total of 11 new routes from the Baltics and to connect Riga to 70 destinations across its network.
Martin Gauss, President and CEO of airBaltic: "airBaltic continues to be the leading airline in the region, and with the launch of 11 new routes next summer, we will strengthen our position and our ambition to grow, improving the connectivity from the Baltics."
"When preparing for the next season, we always carefully evaluate the market situation and the passenger demand. This time, we have identified an opportunity to widen our network in Central and Southeastern Europe with connections to Baltic and Nordic countries. Therefore, we are glad to expand the airBaltic offering next summer with convenient direct flights to this region and also increase flight frequencies on our existing leisure and business routes," Martin Gauss added.
All of the routes are bookable now on www.airbaltic.com for the most attractive price levels.
| Destination served | Flight frequency | Start date | Price *, GREEN |
| --- | --- | --- | --- |
| Riga (Latvia) – Alicante (Spain) | 2 flights weekly | February 27, 2024 | 129 EUR |
| Riga (Latvia) – Tirana (Albania) | 2 flights weekly | May 2, 2024 | 89 EUR |
| Riga (Latvia) – Sofia (Bulgaria) | 3 flights weekly | May 2, 2024 | 79 EUR |
| Riga (Latvia) – Ljubljana (Slovenia) | 2 flights weekly | May 2, 2024 | 79 EUR |
| Riga (Latvia) – Skopje (North Macedonia) | 2 flights weekly | May 2, 2024 | 79 EUR |
| Riga (Latvia) – Chisinau (Moldova) | 2 flights weekly | May 4, 2024 | 79 EUR |
| Riga (Latvia) – Pristina (Kosovo) | 2 flights weekly | May 4, 2024 | 79 EUR |
*Lowest fare (one-way), including taxes, fees, and service charges, on www.airBaltic.com, subject to availability
In the upcoming summer season, airBaltic plans to add 11 new routes – 7 from Latvia, 2 from Estonia, and 2 from Lithuania. Additionally, the airline plans to increase flight frequencies on such well-demanded routes from Riga as Rome, Tel Aviv, Prague, and more.
airBaltic operates more than 100 routes from Riga, Tallinn, Vilnius, and Tampere, offering connections to a wide range of destinations in the airline's route network in Europe, the Middle East, North Africa, and the Caucasus region. A complete schedule of airBaltic flights and tickets are available on the company's homepage at www.airbaltic.com
airBaltic in brief:
airBaltic (Air Baltic Corporation AS) is a joint stock company that was established in 1995. Its primary shareholder is the Latvian state, which holds 97.97% of the stock, while the rest of the shareholders hold 2.03%. airBaltic offers connections to more than 70 destinations in Europe, the Middle East, North Africa and Caucasus region. Over the last 27 years airBaltic has developed as a strong and internationally respected airline, which employs more than 2 300 employees. The airBaltic fleet consists of 42 Airbus A220-300 aircraft, making it one of the youngest fleets in Europe. The airline has received several international awards for excellence, innovative services and significant achievements. Skytrax has awarded airBaltic two years in a row as the best airline in its region. Additionally, in 2022, the International Air Transport Association (IATA) awarded airBaltic the Diversity and Inclusion Team Award. In 2023 the airline received the APEX Passenger Choice Award of Best Cabin Service in Europe.