This year on the first weekend of September, Hodl Hodl team will hold the annual Bitcoin conference Baltic Honeybadger 2023 in Riga.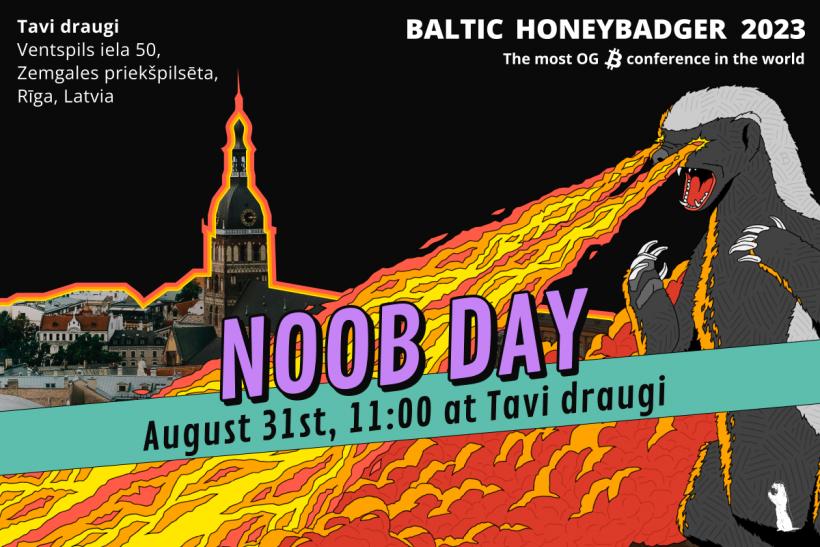 Various surprises will be prepared for the guests at this year's event - the number of speakers on three stages will be higher than before, afterparties and additional events will be organized as a part of Riga Bitcoin Week, including free Noob day event designed for the wide audience.
Noob day is an educational event with a variety of presentations in English. Attendees will have the opportunity to learn the history of Bitcoin, ways to get or buy bitcoin, learn about security and privacy practices, hear about how Bitcoin empowers Africa, and other philosophical and practical talks.
On August 31st, Noob Day will be hosted by an organization Tavi draugi, Riga, Ventspils street 50. Hodl Hodl in cooperation with the association Tavi draugi plans to give everyone the opportunity to meet industry professionals, learn more about Bitcoin and simply spend time with like-minded people.
More information is available on the conference website: https://baltichoneybadger.com