The Entry of British Airways in Riga will Give New Opportunities for the Tourism Industry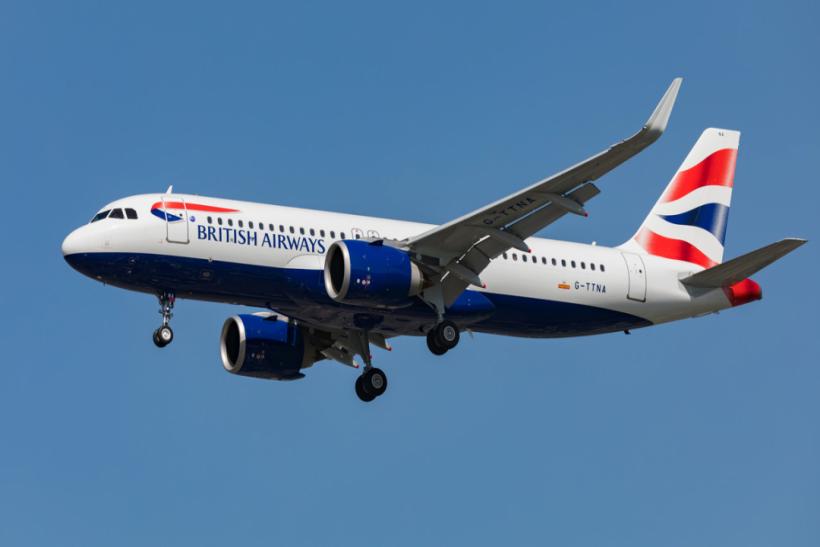 During this winter season, the British airline British Airways will launch its operations at Riga Airport – flights will be offered three times a week on the Riga-London Heathrow Airport route. The entry of the British national airline at Riga Airport will provide new opportunities for both passengers and the entire tourism industry.
The airline will launch flights between the capitals of Latvia and Great Britain on October 29, with flights departing on Tuesdays, Thursdays and Sundays. Flights will operate on a mix of A320 and A321 aircraft, with return fares available from 85 EUR or 1 EUR + 23,500 Avios, British Airways' loyalty club currency. Tickets for the flights are already on sale:
https://www.britishairways.com/travel/home/public/en_lv/.
"We are delighted that British Airways is returning to Riga after many years of negotiations. Flights from Riga to Heathrow Airport are highly anticipated and expected to be in high demand. They will give Riga Airport passengers new opportunities to use British Airways' extensive route network in transit through Heathrow Airport. The connection with Heathrow Airport is essential not only for the Airport, but also for the tourism industry as a whole, and we are pleased that the Riga Investment and Tourism Agency took part in the negotiations and will make investments to promote Riga as a destination for travellers from the United Kingdom," says Laila Odiņa, Chairperson of the Board of Riga Airport.
Stating their excitement for the new route, British Airways' Regional Commercial Manager, Emil Delibashev said: "As we continue our investment program into new products, services, and technology, we're excited to launch this new route between London and Riga and we look forward to welcoming customers on board from October."
"The return of British Airways is a great evidence of the competitiveness of Riga as a tourist destination. Great Britain is one of Riga's most important target markets, and direct flights from Heathrow Airport provide us with the opportunity to attract a wider and more affluent British audience. Also, this will be a significant advantage for Riga in negotiations with investors and organizers of large corporate events. The flights will start at the end of October, and the Riga Investment and Tourism Agency is already planning joint marketing activities with British Airways regarding Riga as a winter holiday destination," says Vilnis Ķirsis, Deputy Chairman of the Riga City Council.
British Airways is the national carrier of Great Britain, a global full-service airline that operates flights to more than 65 countries. British Airways customers have access to one of the world's most extensive flight networks, both domestically and internationally, offering flights to and from central airports at convenient times and through its sustainability programme, BA Better World, the airline is committed to achieving net zero carbon emissions by 2050.
The airline previously operated flights to Riga from 1997 to 2007.
The 2023 winter flight season will begin on 29 October with the transition to wintertime.
Start date

Flight number

Departing LHR

Arriving at RIX

Flight number

Departing RIX

Arriving at LHR

 

London Heathrow (LHR) to Riga, Latvia (RIX): Winter 2023

 

29 October 2023

BA880

Tue 14:20

Thu 12:10

Sun 14:10

Tue 19:05

Thu 16:55

Sun 18:55

BA881

Tue 19:50

Thu 18:00

Sun 19:40

Tue 20:40

Thu 18:50

Sun 20:30
______________________________________________________________
About Riga Airport
Riga Airport is a fast-growing Northern European air traffic hub, connecting the Baltic countries with European business centres and popular holiday destinations. Being aware of its role and responsibility in the national economy of Latvia, Riga Airport develops sustainable services and infrastructure, taking care of its employees and the environment, and keeping pace with society and the local community. By joining the Net Zero 2050 initiative, Riga Airport has committed to achieving climate neutrality by 2050.
About British Airways 
As a global airline and the UK's flag carrier, British Airways has been flying its customers to where they need to be for more than 100 years. The airline connects Britain with the world and the world with Britain, operating one of the most extensive international route networks together with its joint business, codeshare and franchise partners. British Airways flies to destinations in more than 65 countries. Its principal place of business is London, with its main home at Heathrow Terminal 5. British Airways is a founding member of the airline alliance oneworld, which serves around 1,000 destinations across the globe.  The British Airways press office can be contacted at press.office@ba.com. To book visit BA.com and connect on Facebook @BritishAirways and Instagram @british_airways. 
For more information: Laura Kulakova
Riga Airport
Head of the Communication Unit
GSM: 29165007, l.kulakova@riga-airport.com