airBaltic receives 2023 APEX Passenger Choice Award of Best Cabin Service in Europe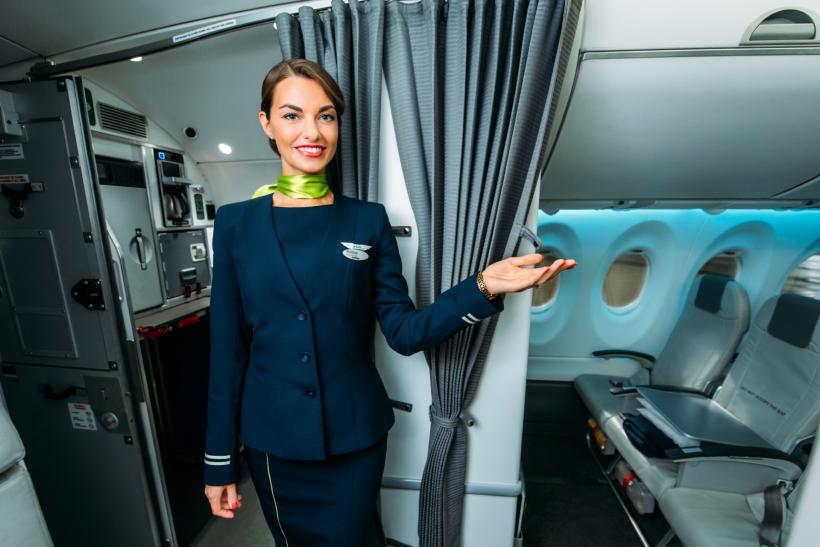 Yesterday, on May 24, the Latvian airline airBaltic received the 2023 APEX Passenger Choice Award of Best Cabin Service in Europe, recognizing the airline's onboard service and hospitality efforts.
Martin Gauss, President and CEO of airBaltic: "I am grateful and proud of the hard work and dedication of the airBaltic team, which has resulted in our onboard efforts being recognized on an international scale. It shows that we are on the right path and motivates us to strive even higher when further developing our onboard product."
"On behalf of the whole airBaltic team, I thank our passengers and the APEX team for this kind recognition," Martin Gauss added.
"With over one million verified passenger votes, airBaltic's distinguished recognition as the 2023 Best Airline Cabin Service in Europe is a testament to the airline's extraordinary fusion of product innovations and superior service," APEX CEO Dr. Joe Leader stated. "As shown by the breadth of incredible passenger ratings, airBaltic's exceptional flight attendants seamlessly blend the warmth of the Baltic spirit with professionalism transforming ordinary flights into unforgettable journeys."
The award was presented during a special ceremony as part of the Future Travel Experience EMEA, Ancillary & Retailing event, which this week is taking place in Dublin, Ireland. On behalf of the airBaltic team, the prestigious award was received by Ingūna Andže, VP Cabin Crew at airBaltic.
The APEX Passenger Choice Award is one of the most prestigious awards an airline can receive in recognition for their best-in-world advancements in cabin service, seat comfort, entertainment, and more.
airBaltic in brief:
airBaltic (Air Baltic Corporation AS) connects the Baltic region with over 70 destinations in Europe, the Middle East, and the CIS. Over the last 27 years airBaltic has developed as a strong, profitable and internationally respected airline, which employs around 2 300 employees. airBaltic is by far the best known international brand of Latvia and responsible for more than 2.5% of the Latvian GDP. airBaltic operates 41 Airbus A220-300 aircraft. airBaltic has received numerous international awards for excellence and innovative services. Skytrax has awarded Latvian airline airBaltic a five–star COVID-19 safety rating. In addition, airBaltic is one of the Top twenty airlines for COVID-19 compliance by the safety, product, and COVID-19 rating agency Airlineratings.com. In 2018 and 2019 airBaltic received the ATW Airline Industry Achievement Award as the Market Leader of the Year. In addition, in 2019 airBaltic received Sector Leadership Award by Airline Business. airBaltic is a joint stock company that was established in 1995. Its primary shareholder is the Latvian state, which holds 97.97% of the stock, while the rest of the shareholders hold 2.03%.