airBaltic and Riga Technical University to host a joint aviation hackathon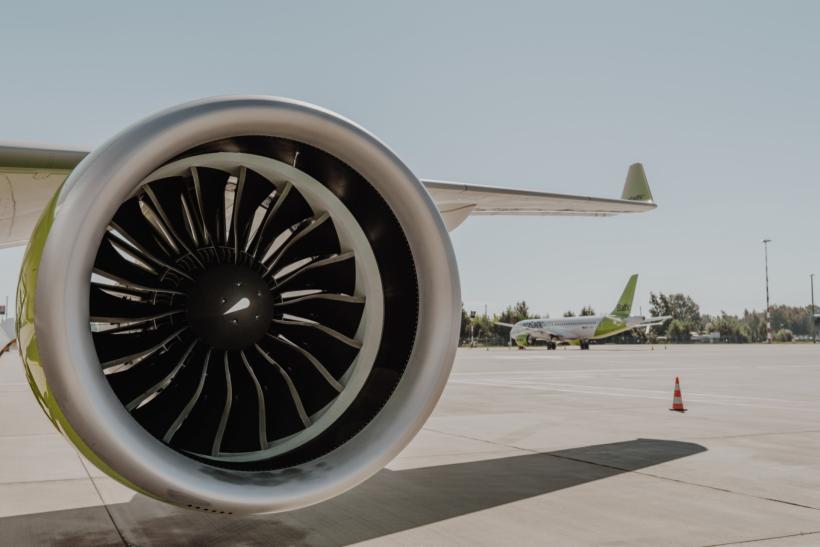 The Latvian national airline airBaltic and Riga Technical University (RTU) is announcing a partnership by hosting a joint Aviation Hackathon. It will take place on May 20, 2023, at the RTU Design Factory located at 6 Ķīpsalas Street.
The Aviation Hackathon is an exciting component of airBaltic's renowned apprenticeship programme, Skytech. The programme is designed for students who possess a comprehensive understanding of aircraft structures, systems, and mechanics, including their airworthiness. The apprenticeship is a challenging and rewarding experience that provides practical training in all aspects of aircraft maintenance. Thus, students can gain invaluable practical insights, experience, and feedback from professionals in the aviation industry. The hackathon provides a platform for young aviation enthusiasts to collaborate, explore their potential, and develop innovative solutions for specific aviation challenges. By inspiring and engaging the next generation of aviation professionals, airBaltic is paving the way for a brighter and more sustainable future for the industry.
Andris Vaivads, Senior Vice President Technical Operations at airBaltic: "We take pride in our ability to nurture and develop the next generation of aviation professionals. By offering them opportunities to learn and grow, we are confident in our ability to welcome over 250 skilled technical specialists to our team in the coming years."
The hackathon will address five topics, including passenger communication and engagement, innovative passenger experience at Riga airport, the new way of being on board, innovative ways of supporting airline sustainability, and passenger cabin entertainment system and future system design.
The agenda for the event includes ideation and prototyping, team building and idea management sessions, a prototyping workshop, visit to the LAB, presentation workshop, development of solutions and presentations, and submission of presentations.
The following prizes will be awarded:
1st place – round trip tickets to any airBaltic destination
2nd place – Diamond DA40 NG flight simulator
3rd place – Planies hoodies
The Aviation Hackathon promises to be an exciting event that fosters innovation and creativity among young aviation professionals.
airBaltic provides flights to more than 70 destinations from Riga, Tallinn, Vilnius and Tampere, offering connections to a wide range of destinations in the airline's route network in Europe, Scandinavia, the CIS and the Middle East. A complete schedule of airBaltic flights and tickets are available on the company's homepage at www.airbaltic.com.
airBaltic in brief:
airBaltic (Air Baltic Corporation AS) connects the Baltic region with over 70 destinations in Europe, the Middle East, and the CIS. Over the last 27 years airBaltic has developed as a strong, profitable and internationally respected airline, which employs around 2 300 employees. airBaltic is by far the best known international brand of Latvia and responsible for more than 2.5% of the Latvian GDP. airBaltic operates 41 Airbus A220-300 aircraft. airBaltic has received numerous international awards for excellence and innovative services. Skytrax has awarded Latvian airline airBaltic a five–star COVID-19 safety rating. In addition, airBaltic is one of the Top twenty airlines for COVID-19 compliance by the safety, product, and COVID-19 rating agency Airlineratings.com. In 2018 and 2019 airBaltic received the ATW Airline Industry Achievement Award as the Market Leader of the Year. In addition, in 2019 airBaltic received Sector Leadership Award by Airline Business. airBaltic is a joint stock company that was established in 1995. Its primary shareholder is the Latvian state, which holds 97.97% of the stock, while the rest of the shareholders hold 2.03%.