Largest Number of New Routes for Winter – airBaltic Announces 11 New Routes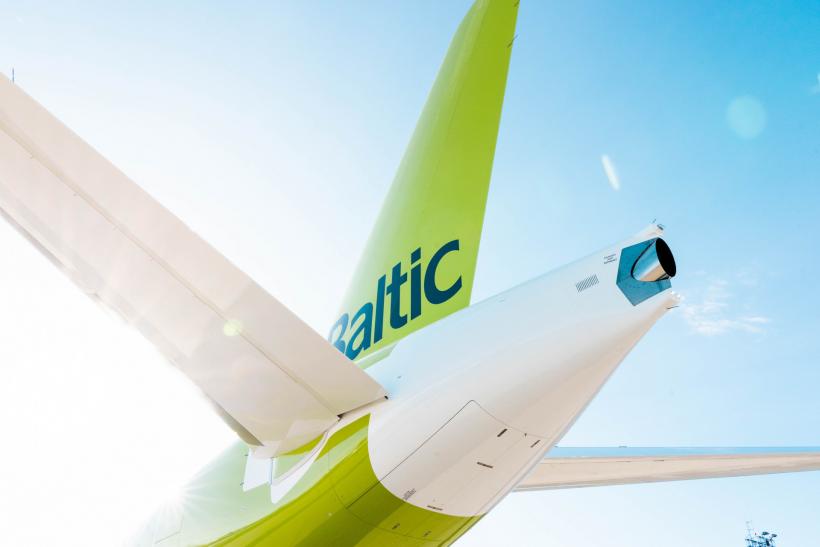 Today the Latvian national airline airBaltic has published its flight schedule for the upcoming winter season, starting from the end of October 2023. The airline is launching 11 new routes from the Baltics and Tampere (Finland), and will offer around 80 routes across its network to connect Riga and other cities in the region.
Martin Gauss, President and CEO of airBaltic: "We are excited to announce the largest number of new routes in a winter season ever seen at airBaltic. When preparing for the upcoming season, we carefully consider passenger demand and analyze the market situation. Thus, our commitment to the Baltics and Tampere remains strong, and we are dedicated to improve connectivity in and out of the region. Also, we are glad to expand our offerings with new route additions and increased flight frequencies on our existing leisure and city break routes."
"For instance, with the addition of Agadir, the second destination in Morocco, supplementing Marrakesh, and all four of our base cities now connected to sunny Tenerife, it is a delight to offer even more variety for our passengers. Moreover, our winter schedule provides good news for winter sports enthusiasts as well, with such destinations as Geneva and Turin. airBaltic is always looking for ways to enhance and diversify its offerings, and this season will not be an exception," Gauss added.
Starting now, almost all of the new routes are bookable at the most attractive price levels on the airBaltic website, www.airbaltic.com. The first sales campaign of the new winter season destinations will begin on May 16.
Destination served

Flight frequency

Start date

Price *,

GREEN

Riga–Agadir (Morocco)

1 flight weekly

November 4, 2023

169 €

Riga–Alicante (Spain)

2 flights weekly

February 26, 2024

129 €

Tallinn–Tampere (Finland)–Amsterdam (the Netherlands)**

7 flights weekly

October 29, 2023

65 €

Tallinn–Tenerife (Spain)

2 flights weekly

October 30, 2023

225 €

Tallinn–Geneva (Switzerland)

1 flight weekly

December 30, 2023

115 €

Vilnius–Brussels (Belgium)

4 flights weekly

October 30, 2023

99 €

Vilnius–Tenerife (Spain)

2 flights weekly

October 31, 2023

215 €

Vilnius–Dubai (UAE)***

2 flights weekly

November 1, 2023

239 €

Vilnius–Turin (Italy)

1 flight weekly

December 23, 2023

109 €

Tampere–Tenerife (Spain)

2 flights weekly

November 1, 2023

235 €

Tampere–Kittila (Finland)**

2 flights weekly

December 22, 2023

99 €
*Lowest fare (one-way), including taxes, fees and service charges, on www.airBaltic.com, subject to availability.
**Tickets for these routes will be available on airBaltic website in the coming weeks.
***Subject to government approval. Tickets for these routes will be available on airBaltic website in the coming weeks.
In the upcoming winter season, airBaltic plans to add a total of 11 new routes – two from Riga, three from Tallinn, four from Vilnius, and two from Tampere.
airBaltic provides flights to more than 70 destinations from Riga, Tallinn, Vilnius and Tampere, offering connections to a wide range of destinations in the airline's route network in Europe, Scandinavia, the CIS and the Middle East. A complete schedule of airBaltic flights and tickets are available on the company's homepage at www.airbaltic.com.
airBaltic in brief:
airBaltic connects the Baltic region with over 70 destinations in Europe, the Middle East, and the CIS. Over the last 27 years airBaltic has developed as a strong, profitable and internationally respected airline, which employs around 2 300 employees. airBaltic is by far the best known international brand of Latvia and responsible for more than 2.5% of the Latvian GDP. airBaltic operates 41 Airbus A220-300 aircraft. airBaltic has received numerous international awards for excellence and innovative services. Skytrax has awarded Latvian airline airBaltic a five–star COVID-19 safety rating. In addition, airBaltic is one of the Top twenty airlines for COVID-19 compliance by the safety, product, and COVID-19 rating agency Airlineratings.com. In 2018 and 2019 airBaltic received the ATW Airline Industry Achievement Award as the Market Leader of the Year. In addition, in 2019 airBaltic received Sector Leadership Award by Airline Business. airBaltic is a joint stock company that was established in 1995. Its primary shareholder is the Latvian state, which holds 97.97% of the stock, while the rest of the shareholders hold 2.03%.
For further information, please contact:
airBaltic Corporate Communication Unit
A/S Air Baltic Corporation
Email: pr@airbaltic.com