airBaltic Launches Flights to Hannover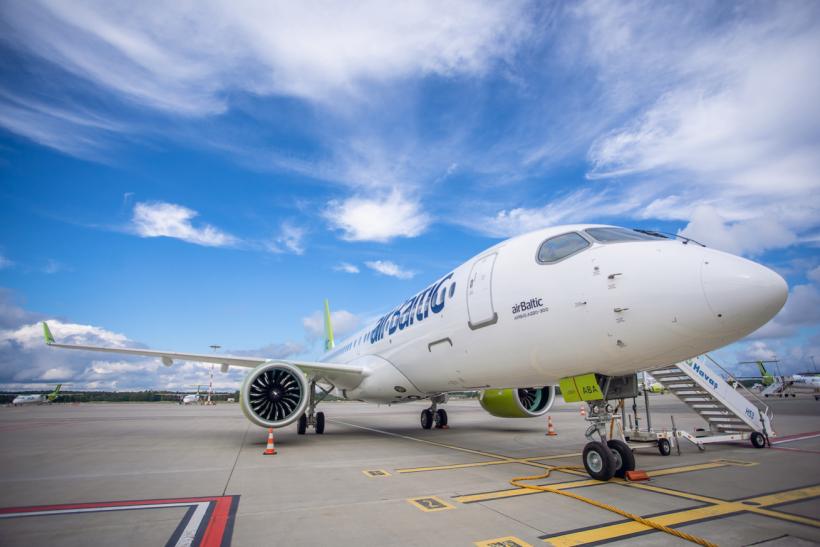 Today, on April 15, the Latvian national airline airBaltic launched direct flights between Riga and Hannover (Germany). airBaltic now connects both cities with two weekly flights.
Hannover is a vibrant and dynamic city in northern Germany, known for its rich history, beautiful gardens, and impressive architecture. Located on the banks of the Leine River, Hannover is the capital of the Lower Saxony region and boasts a thriving cultural scene with lots of museums and historic sites, as well as excellent shopping and dining options.
Destination served

Flight frequency

Start date

Price *,

GREEN

Price*,

Business Light

Riga - Hannover

2 flights weekly

April 15, 2023

69 EUR

259 EUR
*Lowest fare (one way), including taxes, fees and service charges, on www.airBaltic.com subject to availability.
Flights between Riga and Hannover are scheduled to take 1 hour and 55 minutes.
During the summer season 2023, airBaltic will offer 20 new routes from the Baltics and Tampere. This is the largest number of new routes in a single season provided by airBaltic.
airBaltic provides flights to more than 70 destinations from Riga, Tallinn, Vilnius and Tampere, offering connections to a wide range of destinations in the airline's route network in Europe, Scandinavia, the CIS and the Middle East. A complete schedule of airBaltic flights and tickets are available on the company's homepage at www.airbaltic.com.
airBaltic in brief:
airBaltic (Air Baltic Corporation AS) connects the Baltic region with over 70 destinations in Europe, the Middle East, and the CIS. Over the last 27 years airBaltic has developed as a strong, profitable and internationally respected airline, which employs around 2 300 employees. airBaltic is by far the best known international brand of Latvia and responsible for more than 2.5% of the Latvian GDP. airBaltic operates 39 Airbus A220-300 aircraft. airBaltic has received numerous international awards for excellence and innovative services. Skytrax has awarded Latvian airline airBaltic a five–star COVID-19 safety rating. In addition, airBaltic is one of the Top twenty airlines for COVID-19 compliance by the safety, product, and COVID-19 rating agency Airlineratings.com. In 2018 and 2019 airBaltic received the ATW Airline Industry Achievement Award as the Market Leader of the Year. In addition, in 2019 airBaltic received Sector Leadership Award by Airline Business. airBaltic is a joint stock company that was established in 1995. Its primary shareholder is the Latvian state, which holds 97.97% of the stock, while the rest of the shareholders hold 2.03%.
For further information, please contact:
airBaltic Corporate Communication Unit
A/S Air Baltic Corporation
Email: pr@airbaltic.com