airBaltic and Tarom Extend Codeshare Agreement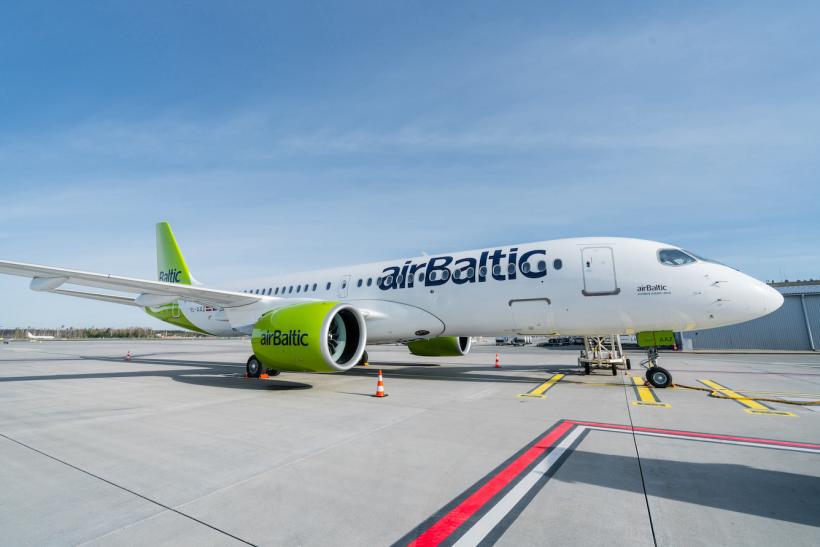 The Latvian national airline airBaltic and the Romanian national air transport company Tarom have extended a codeshare partnership starting from May 1, following the new direct route Riga-Bucharest opening by airBaltic. This will provide passengers with new advantages – to connect each other networks via partner hubs Riga and Bucharest, and increased flexibility and seamless connections between both airline networks. airBaltic customers will benefit from increased frequency of flights to their desired destinations in the region (Budapest, Sofia and Chisinau), while Tarom passengers will have seamless connectivity to the Baltics and beyond to other airBaltic destinations.
Martin Gauss, President and CEO of airBaltic: "We are delighted to extend our fruitful codeshare partnership with Tarom, which will allow us to offer more travel options and flexibility to our customers. By joining forces, we can better serve our passengers, offering them seamless connectivity and more choices when planning their travels."
Costin Iordache, CEO of Tarom: "We are glad and honoured to extend this partnership with airBaltic, a much respected European airline that we share a lot of values with, in terms of high operational integrity and customer experience. We selected routes that we believe our passengers will be very interested in, and have been able to put together an important number of destinations, which will cater for the increased offer of this year."
airBaltic provides flights to more than 70 destinations from Riga, Tallinn, Vilnius and Tampere, offering connections to a wide range of destinations in the airline's route network in Europe, Scandinavia, the CIS and the Middle East. A complete schedule of airBaltic flights and tickets are available on the company's homepage at www.airbaltic.com.
airBaltic in brief:
airBaltic (Air Baltic Corporation AS) connects the Baltic region with over 70 destinations in Europe, the Middle East, and the CIS. Over the last 27 years airBaltic has developed as a strong, profitable and internationally respected airline, which employs more than 2 200 employees. airBaltic is by far the best known international brand of Latvia and responsible for more than 2.5% of the Latvian GDP. airBaltic operates 39 Airbus A220-300 aircraft. airBaltic has received numerous international awards for excellence and innovative services. Skytrax has awarded Latvian airline airBaltic a five–star COVID-19 safety rating. In addition, airBaltic is one of the Top twenty airlines for COVID-19 compliance by the safety, product, and COVID-19 rating agency Airlineratings.com. In 2018 and 2019 airBaltic received the ATW Airline Industry Achievement Award as the Market Leader of the Year. In addition, in 2019 airBaltic received Sector Leadership Award by Airline Business. airBaltic is a joint stock company that was established in 1995. Its primary shareholder is the Latvian state, which holds 97.96% of the stock, while the rest of the shareholders hold 2.04%.
Tarom in brief:
Tarom Romanian Air Transport was established in 1954 and developed together with the Romanian aviation. Tarom performs its activity under the Ministry of Transportation and has been a member of SkyTeam Alliance as of June 25th, 2010.The company operates on more than 40 own destinations as well as destinations operated by its code share partners. The Romanian flag carrier owns one of the youngest fleets in Europe, consisting of 25 aircraft, and has been a member of the International Air Transport Association (IATA) since 1993. Tarom is a modern and future-oriented company which is environmentally friendly by implementing innovative procedures to reduce carbon dioxide emissions. On June 25th, 2010, Tarom joined SkyTeam, one of the global alliances providing customers from member airlines access to an extensive global network with more destinations, more frequencies and more connections. Joining SkyTeam loyalty program, the passengers can earn and redeem miles by travelling with any member airline.
For further information, please contact:
airBaltic Corporate Communication Unit
A/S Air Baltic Corporation
Email: pr@airbaltic.com