A Wide Range of Destinations and 11 Novelties at Riga Airport during the Summer Season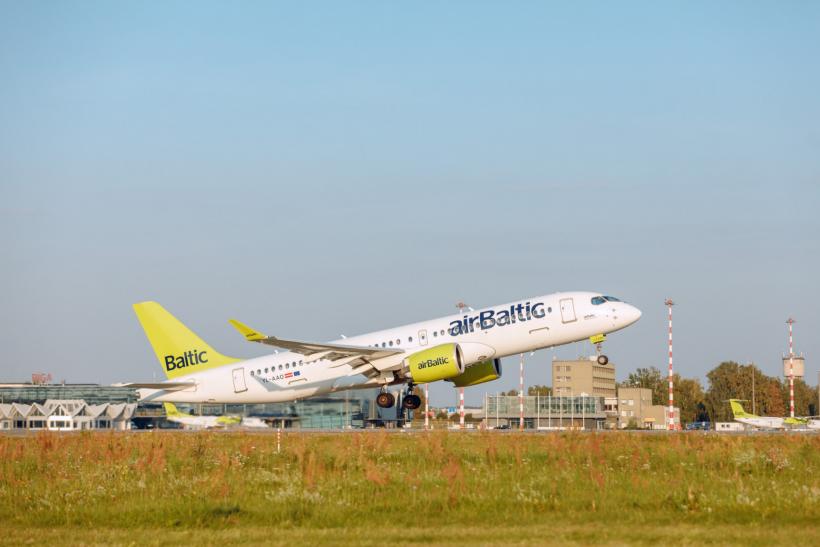 The summer flight season, which will begin on Sunday, 26 March, will be launched at Riga Airport with 11 new destinations, thus significantly expanding the range of connections from Riga, including two new destinations – Hanover in Germany and Gdansk in Poland. Passengers will have an opportunity to travel to 100 direct destinations from Riga.
"In this summer season, Riga is expected to offer ample travel opportunities for Latvian and Baltic travellers and attractive connections for passengers who will choose Riga Airport as a transfer point for their onward flights. Thanks to the many tourist destinations, the number of direct passengers at Riga Airport has approached the pre-pandemic level, whereas the number of transit passengers will increase with new airBaltic routes such as Istanbul, Baku, Yerevan and others," says Laila Odiņa, Chairperson of the Airport Board. "As we start the new season, we are also bringing passengers new offers, including unprecedented offers from shops and cafés. It is therefore a great pleasure to be recognised internationally and to start the new season as the third best airport in Eastern Europe in the latest airport ranking by the prestigious aviation industry rating agency Skytrax, which is based on the results of customer voting," says the head of the Airport.
This summer, Latvia's national carrier airBaltic will expand its range of services with ten new routes and increased frequencies on existing summer leisure and short break routes. From 15 April, airBaltic will fly twice weekly on the route Riga–Hanover–Riga – a German city to which Riga has had no direct air connection until now. The new schedule will also include twice-weekly flights to Porto and Bilbao from May, and four-times-weekly flights to Istanbul from the beginning of April. In May, regular flights will also be launched to Bucharest, Burgas, Belgrade, Tivat, Yerevan and Baku.
On 28 March, the Irish low-cost airline Ryanair will start flights from Riga to the northern Polish city of Gdansk, with which there has been no direct air traffic before. Flights on this route are scheduled three times a week.
The Greek airline Aegean will return to the range of airlines in Riga in the upcoming summer season as a regular carrier with flights on the Riga–Athens route twice a week, starting from 19 May.
Thus, 15 carriers will operate at Riga Airport in the summer season of 2023. It is planned that in the first full week of the summer flight schedule, the number of passenger flights will increase by more than 10 % as compared to the end of the winter season and will exceed 1 000 passenger flights per week.
Riga Airport is carefully preparing for the summer season and the increase in passenger flow. Recruitment is underway for around 40 vacancies; the baggage handling system has been upgraded, which will both strengthen aviation security and increase the Airport's baggage sorting capacity. For the convenience of passengers, the Airport has 18 catering outlets in the departures area, 26 snack and hot drink vending machines and nine duty-free shops. In March, a new beauty and wellness store Apotheka Health & Beauty was opened in the terminal, while other new additions in recent months include mobile phone and accessories retailer Evelatus and jewellery store Given. And Tickerdaze, a favourite with passengers, has added 70 new dishes to its menu with the summer season, expanding and modernising its kitchen. The Sixt car rental service, located in arrivals hall E, has also expanded it services.
The summer flight schedule usually takes effect with the change to summertime, which this year takes place on the night of 25-26 March.
Passengers scheduled to fly on 26 March should plan their arrival time carefully, as the clocks are set forward by one hour during the night.
______________________________________________________________
Riga Airport is a fast-growing Northern European air traffic hub, connecting the Baltic countries with European business centres and popular holiday destinations. Being aware of its role and responsibility in the national economy of Latvia, Riga Airport develops sustainable services and infrastructure, taking care of its employees and the environment, and keeping pace with society and the local community. By joining the Net Zero 2050 initiative, Riga Airport has committed to achieving climate neutrality by 2050.
For more information: Ilze Salna,
Riga Airport
Communication Project Manager
GSM: 29404124, ilze.salna@riga-airport.com