airBaltic launches internal initiative to explore Starlink internet opportunities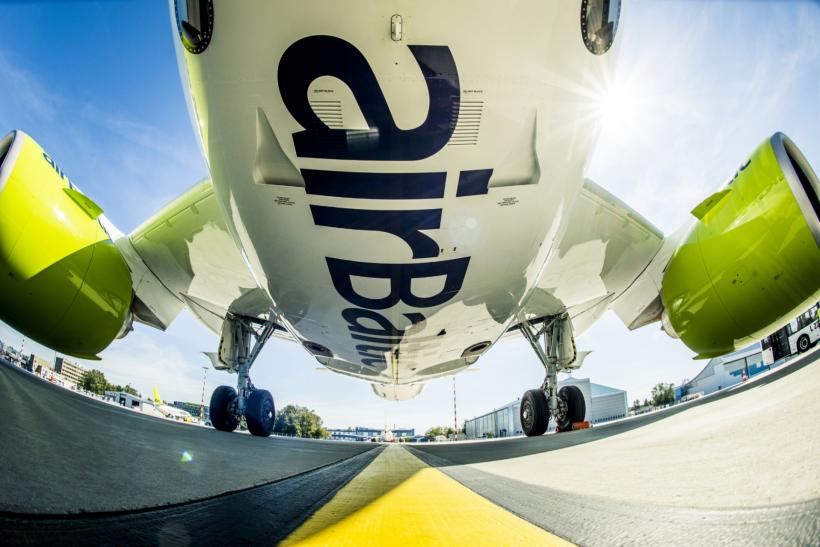 Latvian airline airBaltic has announced an internal, company-wide initiative, aimed at exploring and generating ideas for the wide variety of practical use-cases of the previously announced SpaceX's Starlink in-flight internet connectivity.
Martin Gauss, President and CEO of airBaltic: "Last month, we announced that we are partnering up with the USA-based Starlink to gradually equip our whole fleet of Airbus A220-300 aircraft with a free-of-charge, high-speed, and unlimited internet connectivity. This will make airBaltic the first airline in Europe to introduce the modern in-flight connectivity, provided by Starlink."
"The Starlink product and its unmatched qualities provide almost endless opportunities for airBaltic. Therefore, this month, we have launched an internal initiative among all teams to brainstorm and come up with different ways to bring benefits – be it from an individual passenger point of view or company-wide. The initiative is launched as part of airBaltic's ideaHub, an already established internal innovation and idea generation system, with one main aim in mind – to improve our passenger service and drive further efficiency within the company," Martin Gauss added.
Developed by SpaceX, Starlink provides high-speed, low-latency broadband internet in over 40 countries and counting around the world and began serving commercial aircraft last year with in-flight high-speed internet. With satellites positioned in low-Earth orbit at an altitude of 550 km, over 65 times closer than conventional geostationary satellites, Starlink achieves significantly lower latency and higher transmission speeds for its end users. Starlink can deliver up to 350 Mbps to aircraft, and with latency as low as 20ms, passengers can engage in activities previously not functional in flight, including online gaming, virtual private networks, and other high data rate activities.
airBaltic will work with SpaceX to achieve the required STC (supplemental type certification) approval and is expected to begin installing the product on the entire airBaltic Airbus A220-300 fleet this year.
airBaltic in brief:
airBaltic (Air Baltic Corporation AS) connects the Baltic region with over 70 destinations in Europe, the Middle East, and the CIS. Over the last 27 years, airBaltic has developed as a strong, profitable, and internationally respected airline, which employs more than 2200 employees. airBaltic is by far the best-known international brand in Latvia and responsible for more than 2.5% of the Latvian GDP. airBaltic operates 39 Airbus A220-300 aircraft. airBaltic has received numerous international awards for excellence and innovative services. Skytrax has awarded Latvian airline airBaltic a five–star COVID-19 safety rating and the Best Airline in Eastern Europe in 2022. In addition, airBaltic is one of the Top twenty airlines for COVID-19 compliance by the safety, product, and COVID-19 rating agency Airlineratings.com. In 2018 and 2019 airBaltic received the ATW Airline Industry Achievement Award as the Market Leader of the Year. In addition, in 2019 airBaltic received Sector Leadership Award by Airline Business. airBaltic is a joint stock company that was established in 1995. Its primary shareholder is the Latvian state, which holds 97.96% of the stock, while the rest of the shareholders hold 2.04%.