BALTICSECURITY CONFERENCE 2023 will take place in Riga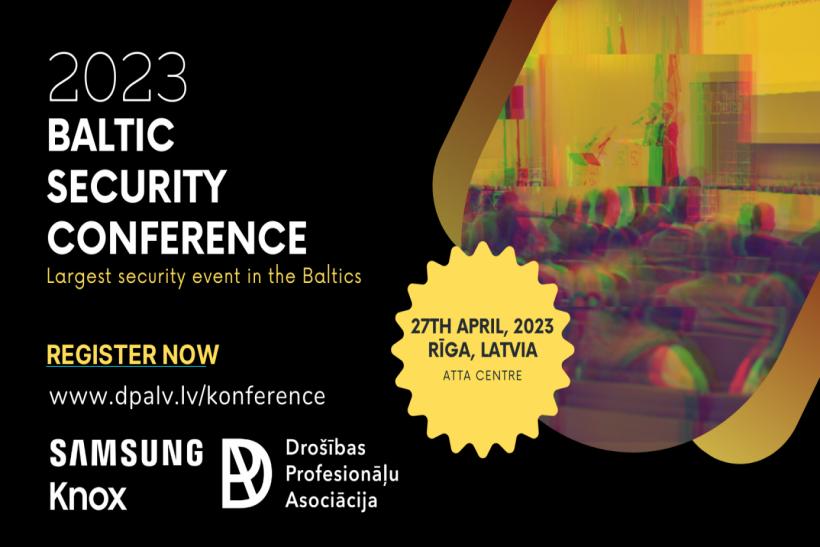 The Association of Security Professionals in cooperation with SAMSUNG KNOX is organising a professional security event that will bring together more than 2000 Baltic and European security professionals from four security disciplines - physical and technical security, cyber security, occupational safety and fire safety - on 27 April at the ATTA Centre.
Alongside the conference, there will be a professional exhibition, where visitors will be able to see the latest products and services on the Baltic security market from leading European and Baltic security companies.
The conference will take place on 27 April at the ATTA Centre, the largest conference centre in the Baltics. The event is free of charge with pre-registration on the organisers website www.dpalv.lv/konference.