Mitto.me changes its name to mittoevents.com and grows muscles.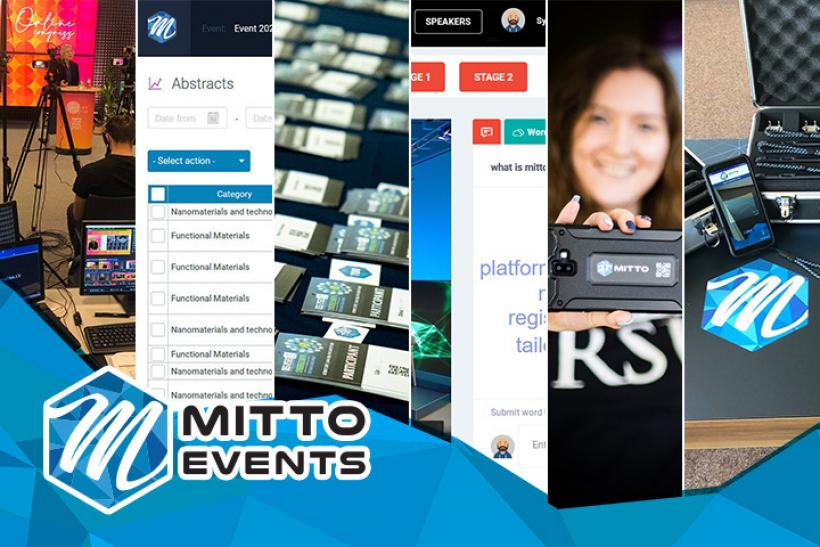 Having a successful year in 2021 with more than 40 online events, the Mitto team simultaneously worked hard also on improvements, by improving the range of services offered from custom registration forms to interactive online event platforms. That was a good reason to incorporate the term "Events" in our brand name. By changing the name to mittoevents.com we also updated the website to include more detailed information about all the services we provide. This small but important step was to provide customers with a clear and comprehensive information as possible about the platform's capabilities and services available.
Mittoevents.com is an event management service (software) that facilitates the day-to-day administration of an organizer of live (a.k.a on-site), online or hybrid events. Each of those is different and unique in its own architecture and needs. Therefore, the solution we offer is also flexible and easy to customize. Some say our customers are currently buying from us knowledge and time, instead of plain services. This means that the organizer only needs to tell us the idea or vision of ​​his/her event and we will offer the most technically convenient solution, consult them on the pros and cons for each solution, help them with setup and if needed we can even fully administer the whole process from A-Z.
Thanks to the fact that in 2021 we successfully cooperated with medical organizations we have become stronger in the segment of scientific conferences. For such events, we can provide a full range of services starting from registration and payment collection, submission of theses to their evaluation, automatically generated digital thesis book, right up to creating and sending certificates of participation. This allows organisers to work with a single service provider instead of using multiple platforms, and most of all – Save their time!
More information at mittoevents.com
Lauris Morics
lauris@mitto.me
+371 20777714