Riga Airport Passenger Figures Exceed 300 Thousand in March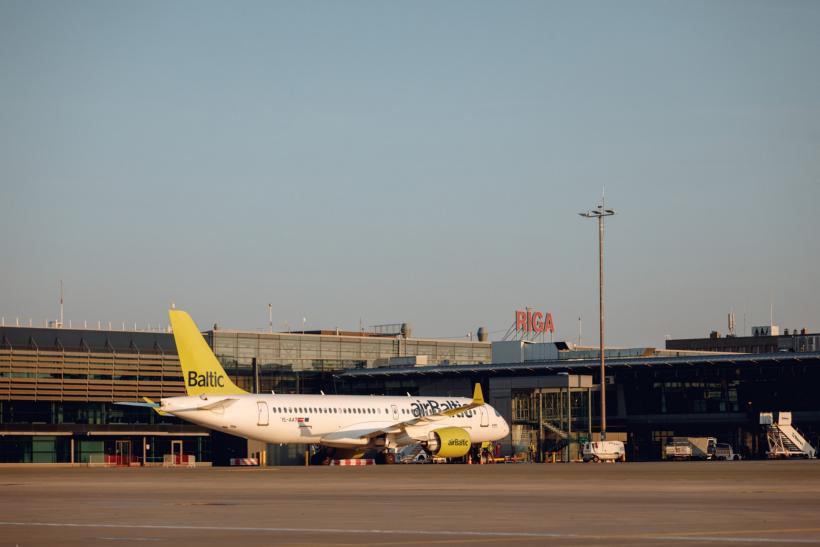 Operational data on the Airport performance show that this March, Riga Airport handled almost 305 thousand passengers and more than 3700 flights.
Half of all flights at Riga Airport in March were operated by the national airline airBaltic, followed by the Irish low-cost carrier Ryanair with 25.1 % of the total number of flights.
Due to the geopolitical situation, the number of transfer passengers at the Airport decreased in March. Previously, the share of transit passengers in the total number of passengers ranged from 15 to 20 %, but in March it dropped to 10 % of the total number of passengers.
Due to the sanctions imposed on Russia, the air cargo turnover also decreased last month – less than 1 500 tonnes of cargo were handled at Riga Airport in March, with the number of cargo flights decreasing by 38 % as compared to March last year.
"The geopolitical situation and the sanctions imposed on Russia have affected the flow of transit passengers and cargo at Riga Airport; however, in general, with the start of the summer season, the number of flights is still increasing, and the number of passengers carried has reached and even exceeded the forecasts. In cooperation with our partners, we are also looking for alternative solutions to restore our cargo flow," says Laila Odiņa, Chairperson of the Airport Board.
It should be reminded that so far, the cargo segment at the Airport has experienced a stable growth – in the 1st quarter, the Airport handled a total of 6.4 thousand tonnes of cargo, which is 13 % more than a year before.
Also, in the 1st quarter of this year, a total of 778.3 thousand passengers and 10.9 thousand flights were handled at Riga Airport, reaching 54 % of the number of passengers and 60 % of the number of flights before the pandemic.
______________________________________________________________
Riga Airport is a fast-growing Northern European air traffic hub, connecting the Baltic countries with European business centres and popular holiday destinations. Being aware of its role and responsibility in the national economy of Latvia, Riga Airport develops sustainable services and infrastructure, taking care of its employees and the environment, and keeping pace with society and the local community. By joining the Net Zero 2050 initiative, Riga Airport has committed to achieving climate neutrality by 2050.
For more information:
Laura Kulakova,
Head of Communication Unit
GSM: 29165007, l.kulakova@riga-airport.com