airBaltic offers 92 routes this summer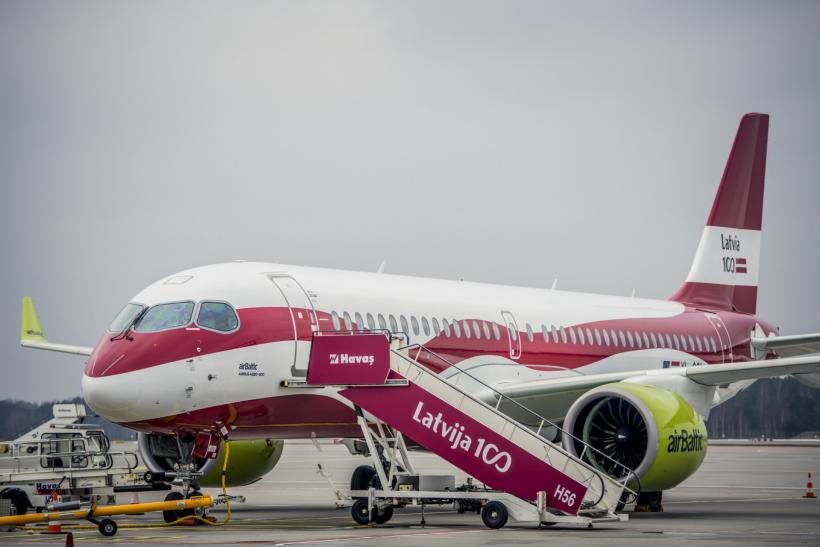 Latvian airline airBaltic announces that during the upcoming summer season 2022, which will begin on March 27, 2022, it plans to offer flights on a total of 92 routes from Riga, Tallinn, Vilnius and Tampere.
Martin Gauss, Chief Executive Officer of airBaltic: "This year started already with significantly larger capacity and now we offer our customers a growing number of travel opportunities, including a wide selection of sunny leisure destinations. In May, we will also launch our first base outside the Baltics in Tampere."
airBaltic plans to offer flights to a total of 64 destinations from Riga, 13 destinations from Tallinn, 12 destinations from Vilnius as well as 7 destinations from Tampere.
Due to the current airspace restrictions, the company has decided to suspend the planned flights from Riga to Baku and Yerevan for the upcoming summer season.
airBaltic continues to offer the best connectivity to and from Riga, Tallinn and Vilnius, connecting them with leading European business centers and transit hubs. In addition, airBaltic offers a wide variety of leisure destinations from Riga, Latvia. A complete schedule of airBaltic flights and tickets are available on the company's homepage at www.airbaltic.com.
airBaltic in brief:
airBaltic (Air Baltic Corporation AS) connects the Baltic region with over 70 destinations in Europe, the Middle East, and the CIS. Over the last 25 years airBaltic has developed as a strong, profitable and internationally respected airline. airBaltic is by far the best known international brand of Latvia and responsible for more than 2.5% of the Latvian GDP. airBaltic operates 33 Airbus A220-300 aircraft. airBaltic has received numerous international awards for excellence and innovative services. Skytrax has awarded Latvian airline airBaltic a five–star COVID-19 safety rating. In addition, airBaltic is one of the Top twenty airlines for COVID-19 compliance by the safety, product, and COVID-19 rating agency Airlineratings.com. In 2018 and 2019 airBaltic received the ATW Airline Industry Achievement Award as the Market Leader of the Year. In addition, in 2019 airBaltic received Sector Leadership Award by Airline Business. airBaltic is a joint stock company that was established in 1995. Its primary shareholder is the Latvian state, which holds 97.03% of the stock, while the rest of the shareholders hold 2.97%.
Aviation industry indirectly provides close to 30 000 jobs in Latvia, while millions of people transfer through Riga, yet many more arrive to Latvia. Each year foreign tourists spend more than EUR 750 million in Latvia. Find out more: https://blog.airbaltic.com/airbaltic-an-asset-for-the-national-economy-of-latvia/.