airBaltic temporarily suspends overnight flights to Ukraine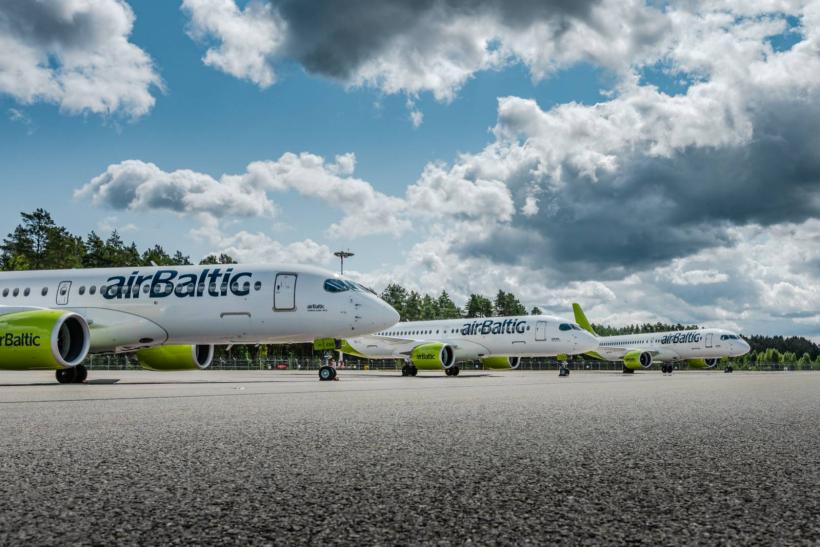 Latvian airline airBaltic announces that due to the current situation it has made a decision to temporarily suspend overnight flights to and from Ukraine until the end of February 2022. The airline will continue to provide flights from Kyiv to both Riga and Vilnius.
The safety of our passengers and employees is the main priority of airBaltic. airBaltic is evaluating the current situation before each flight and following the recommendations issued by official authorities. airBaltic is flexible and ready to adjust its flight schedule if necessary.
This week airBaltic plans to provide daily flights between Kyiv and Riga as well as two flights between Kyiv and Vilnius.
As a result of the temporary suspension, the airline has cancelled five overnight rotations between Kyiv and Riga as well as two rotations between Odessa and Riga. The airline will contact the affected passengers and offer them to be rebooked on other connections.
Health and safety:
The safety and health of our passengers is airBaltic's top priority. airBaltic has introduced strong health measures and the flight operations follow the recommendations issued by authorities. To read more about the airBaltic health measures, please visit airBaltic website: https://www.airbaltic.com/en/health-measures.
airBaltic asks its passengers to strictly follow all of the rules and regulations issued by the relevant authorities. Passengers are strongly suggested to check the travel regulations and airport restrictions on the official websites or with local embassies before travelling. Regulations are changing rapidly and vary per country, therefore passengers are asked to always make sure they have the latest information to have a smooth journey.
airBaltic (Air Baltic Corporation AS) connects the Baltic region with over 70 destinations in Europe, the Middle East, and the CIS. Over the last 25 years airBaltic has developed as a strong, profitable and internationally respected airline. airBaltic is by far the best known international brand of Latvia and responsible for more than 2.5% of the Latvian GDP. airBaltic operates 32 Airbus A220-300 aircraft. airBaltic has received numerous international awards for excellence and innovative services. Skytrax has awarded Latvian airline airBaltic a five–star COVID-19 safety rating. In addition, airBaltic is one of the Top twenty airlines for COVID-19 compliance by the safety, product, and COVID-19 rating agency Airlineratings.com. In 2018 and 2019 airBaltic received the ATW Airline Industry Achievement Award as the Market Leader of the Year. In addition, in 2019 airBaltic received Sector Leadership Award by Airline Business. airBaltic is a joint stock company that was established in 1995. Its primary shareholder is the Latvian state, which holds 96.14% of the stock, while Lars Thuesen holds 3.86% through his fully-owned Aircraft Leasing 1 SIA.
Aviation industry indirectly provides close to 30 000 jobs in Latvia, while millions of people transfer through Riga, yet many more arrive to Latvia. Each year foreign tourists spend more than EUR 750 million in Latvia. Find out more: https://blog.airbaltic.com/airbaltic-an-asset-for-the-national-economy-of-latvia/.